我的朋友群里的烘焙达人小林介绍分享的面包。。。在烘焙群里造成了一股旋风,几乎每天都看到有人上这一款,而且大家都异口同声说好吃。达人级的介绍果然不一样哦!
直接法+杏仁片,我真的很难抗拒它,加上这么多朋友对它的肯定,应该真的很好吃!
原食谱分量很小,所以把食谱X2,给表姐送去一份,另一份给家里留了一半,另外一半送给了烘焙好友品尝,家里的小朋友很爱,表姐和烘焙好友也很爱,可是。。。河马爸不喜欢,不过他的品语不在考量范围,他说牛奶味很重,谁管这样的评语啊??哈哈哈哈哈!我喜欢面包很浓郁的麦香味,要在嘴里很讨喜。不过就不太爱面包的口感,我喜欢比较有嚼劲的口感,这个面包少了那点劲。不过也有可能是我自己搅拌/发酵的问题,得多做几次比较后才知道。
This bread was shared by one of my facebook friend, Lim PS. She is very good in baking, I really admire all of her works. The recipe created a chain effect in facebook, I can almost see it everyday. It seems that the bread is very delicious! Everyone gave thumbs up after taste it!
I couldn't resist it, I love almond, and this is a straight dough method recipe! So... go Hippo go!
I double the recipe so that I can gift to my cousin and my baking kaki. They gave very good feedback to the bread too! But Hippo ah pa doesn't like it very much, but well, his comment is not my consideration, He said the bread is too milky, hello! this is condensed milk bread, of course must be milky right? I love the fragrance of the bread, but I doesn't like the texture, it lack of the chewiness, but, this could be my kneading or proofing problem, it is still too early for me to say it is not to my liking, I will try again to find out if this is "MY" bread.
食谱参考/Recipe reference:
这里
和
Winnie's Kitchen Works
附注:第二次做,把鲜奶换成动物性鲜奶油,用量是280ml。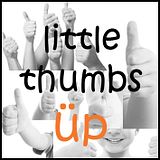 This post is linked to the event Little Thumbs Up (June 2014 Event: Butter)
organised

by
Zoe (Bake for Happy Kids)
and
Mui Mui (My Little

Favourite

DIY)
and hosted by Jozelyn Ng (Spice Up My Kitchen)